En el día de ayer se conoció la noticia del fichaje de
Jose Riveiro
, hasta ahora segundo entrenador del reciente campeón de la liga finlandesa, HJK, por
Inter Turku
, para las próximas dos temporadas.Riveiro, ya ha militado en varios equipos finlandeses, PK-35 Vantaa, Honka y HJK, consiguiendo el campeonato finlandés en las temporadas 2017 y 2018 como asistente de Lehkosuo.
Tras varios meses de proceso de selección, finalmente Jose Riveiro ha sido elegido como primer entrenador de Inter. Ségun publica la página web del club,
www.fcinter.fi
la intención de Inter es realizar un juego basado en la técnica y velocidad, factores que han hecho decantar la decisión a favor del técnico español.
El nuevo técnico continuará en HJK hasta el mes de Noviembre, mes en el que ya se incorporará a Inter Turku para empezar a planificar la siguiente temporada.
Inter se encuentra situado en mitad de la tabla en ésta temporada, con lo que uno de los objetivos de Riveiro será intentar mejorar el juego y la clasificación del equipo, intentando codearse con los puestos altos de la tabla.
Personalmente, le deseo la mejor de las suertes a Jose, al que tuve la ocasión de
entrevistar
hace algo mas de 2 años, cuando era segundo entrenador de PK-35 Vantaa. Se puede leer la misma en el blog, con fecha de
29 de Abril de 2016.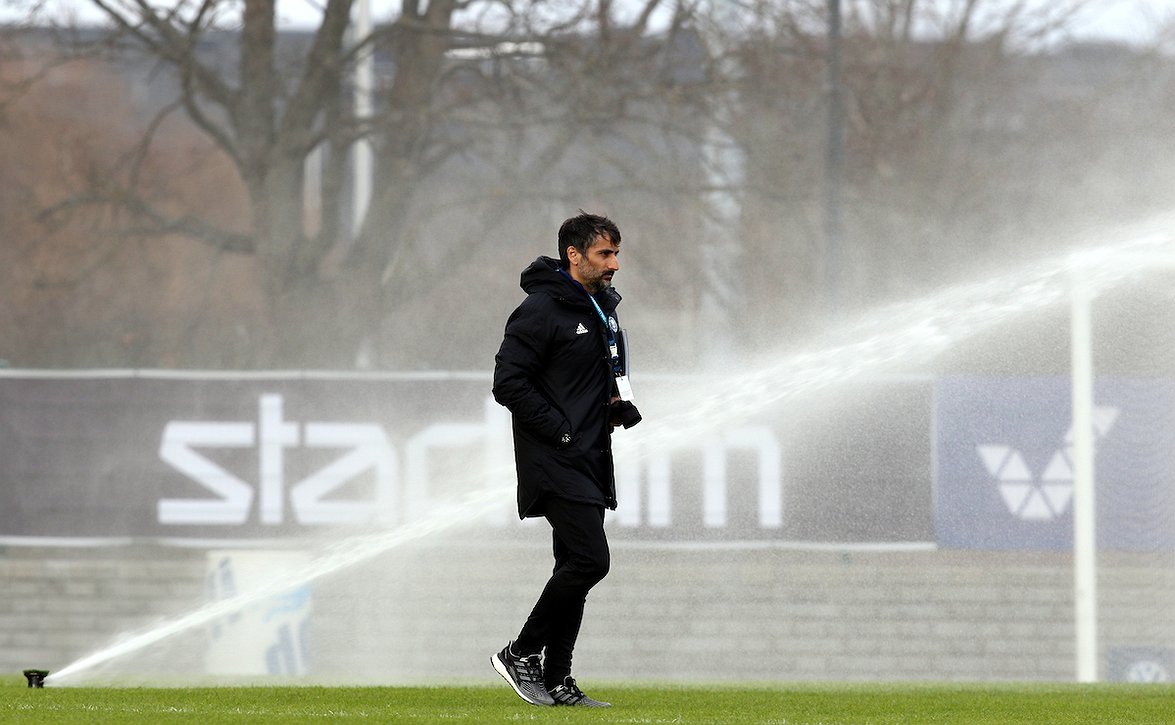 Picture:
www.veikkausliiga.com
Yesteday it was announced the signing for next two seasons of
Jose Riveiro
as a new manager of
Inter Turku
. Riveiro has been coaching in different teams in Finland, such as PK35 Vantaa, Honka, and HJK, where he got the 2017 and 2018 Veikkausliiga tittles as a Lehkosuo's assistant.
After few months of selection process, finally Jose Riveiro has been chosen as an Inter's first coach. According to Inter website,
www.fcinter.fi
, Inter will try to play the matches based in speed and technique of the players, factors in favour of the last decision to select Riveiro.
The new coach will continue at HJK until November, when he will start his job at Inter, preparing the new season.
Inter Turku is actually in the middle of the table of this season, so one of the targets of Riveiro will be to improve the team standing and performances, trying to fight for the top positions at the table.
Personally, I wish Jose the best of lucks. I have the opportunity to interview him more than two years ago as he was assistant coach at PK-35 Vantaa. You can read it at this blog, dated the
29th of April 2016.