En el día de ayer, Veikkausliiga, organizador del campeonato de fútbol en Finlandia, publicó los galardones correspondientes al mes de Mayo, en lo que se refiere a mejor jugador, mejor entrenador y el once ideal de la Veikkausliiga.
Mejor jugador:
Mihkel Ahsalu
. El portero estonio de SJK, al igual que su equipo está realizando un excepcional comienzo de temporada. Ahsalu ha sido una de las piezas claves en la trayectoria de SJK, que en el mes de Mayo, consigíó cinco victorias en los seis encuentros disputados.
Mejor entrenador:
Juha Malinen
. El entrenador de Rops, equipo que terminó el campeonato de forma irregular en 2014, ha situado a su equipo en la cuarta posición de la tabla, con otras cinco victorias durante el mes de Mayo, y a sólo dos puntos del segundo clasificado.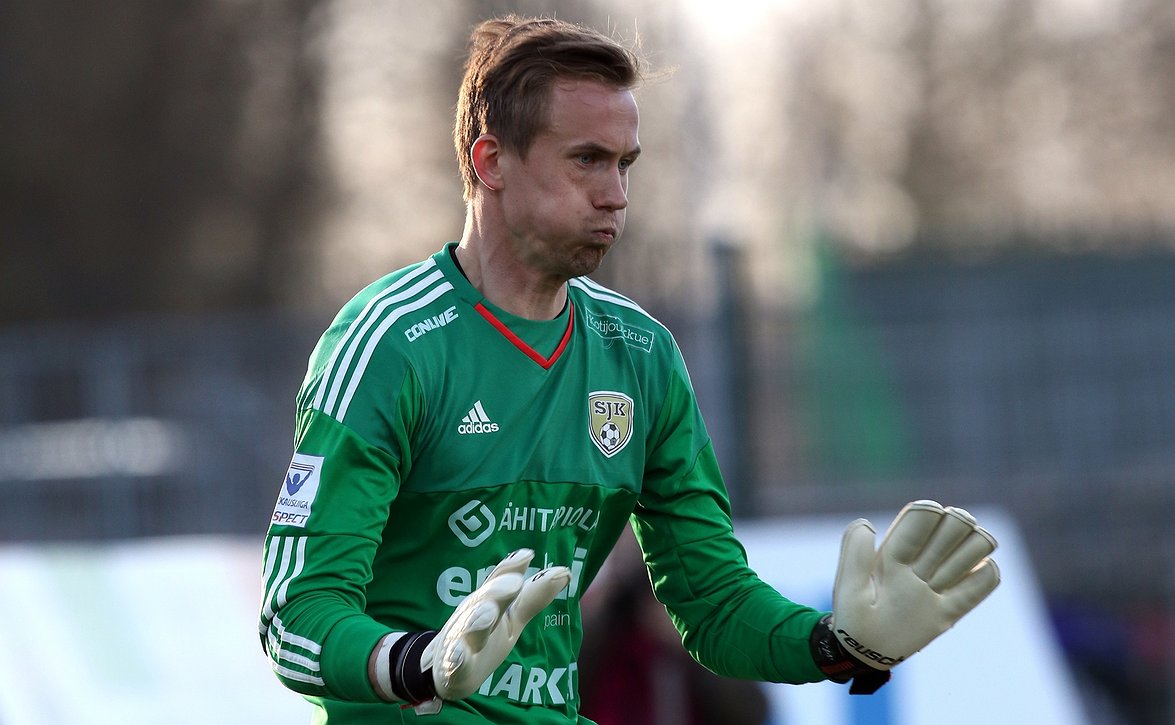 Picture:
www.veikkausliiga.com
Yesterday, Veikkausliiga, organizer of the finnish league, announced the awards in the categories of best player and best coach of May. They also published the team of the month.
Best player:
Mihkel Ahsalu
. The estonian goalkeeper of SJK has been one of the key man in the great start of the season of the squad. In May, SJK got five victories of six matches played.
Best manager:
Juha Malinen
. The coach of Rops, team that ended not too good the 2014 season, has placed his squad in 4th position, just two below the second in the table, and getting also five victories during May.
Equipo del mes / Team of the month:
Mihkel Ahsalu (SJK)
Cedric Gogoua (SJK), Faith Obilor (Rops), Jani Lyyski (IFK), Richie Dorman (SJK)
Demba Savage (HJK), Atomu Tanaka (HJK), Yaghoubi (Rops), Ilari Äijälä (KTP)
Pekka Sihvola (HIFK), Diego Assis (IFK)