El internacional finlandés de 30 años, Petri Pasanen, ha confirmado su fichaje, por un año, con el actual campeón de la liga austriaca, FC Red Bull Salzburgo.
El jugador, que terminó contrato con su anterior equipo Werder Bremen, dondé llegó en 2004, ha llegado a un acuerdo con el equipo austriaco, como agente libre. En las últimas semanas, parecía que el jugador no se decantaba por el cambio de equipo, ya que le ofrecieron la renovación, aunque finalmente se ha decidido a cambiar de campeonato y firmar por Red Bull.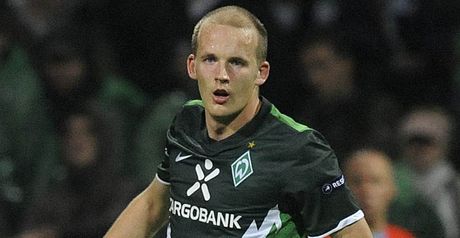 The finnish international Petri Pasanen, 30, has confirmed his transfer to FC Red Bull Salzburg, current champion of the Austrian Championship.
The player ended his contract with Werder Bremen, where he spent seven years, made an agreement with Red Bull, for one year as a free agent..